Tom Morgan Rodsmiths has announced the opening of a new shop in Bozeman, Montana, under the new ownership of Joel Doub and Matt Barber.
Read more in the press release below.
Tom Morgan Rodsmiths opens new shop in Bozeman, MT
From Tom Morgan Rodsmiths: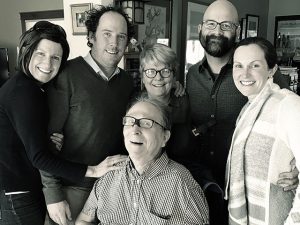 Tom had never built a rod when he purchased R.L. Winston in 1973, but over the course of 45 years, he became an icon in the fly fishing industry. Quite simply, Tom worked tirelessly in pursuit of building the perfect rod.
Tom Morgan Rodsmiths evolved from a dream of Tom's while owning the R. L. Winston Rod Company from 1973 to 1991. He always wanted to build a limited number of superior graphite rods for appreciative anglers. Rods not limited by cost or materials. Rods he would fine-tune until their actions were perfect.
Originally, Tom planned on making these rods himself, but then life threw him a twist. Tom developed MS and would be unable to keep up with the physical demands of rod making, faced with a decision on whether to continue his life's work, a solution presented itself. Gerri Carlson and Tom met and became partners in life and in the Tom Morgan Rodsmiths Company. Over time Tom and Gerri added bamboo and eventually fiberglass rods to their lineup. A small group of craftsmen ebbed and flowed through Tom's shop wanting to work with and learn from Tom. They, along with Gerri, became Tom's hands and brought his vision to life. Many of them have gone on to build and sell custom rods of their own. Tom also had a team of dedicated casters who developed prototypes under his watchful eye and gave him the feedback that he could no longer gather for himself.
While other rod companies chased a demand for stiffer and stiffer rods, Tom worked hard to keep the same progressive action that he developed while at Winston. His rods possessed a smoothness and his signature light, lively feeling so prized by anglers worldwide. He sought designs that emphasized continuous taper blanks with a commitment to the importance of a sensitive tip. He added the best components he could find, from a carefully chosen group of suppliers committed to making the very highest quality products.
Now there is another exciting chapter in Tom Morgan Rodsmiths story. Tom and Gerri sold the company to Joel Doub and Matt Barber, two life-long fishermen committed to the preservation of the Morgan legacy. They moved with their families to Bozeman from Denver, and are honored to be stewards of the company as Tom envisioned it. As such, TMR will remain a small company, and will continue to provide the unprecedented quality the brand is known for. In support of what Tom created, the team of rod builders remains intact and all of Tom's suppliers have committed to provide the same high quality components to ensure the success of TMR. The new shop is located at 608 W. Griffin Dr. in Bozeman, MT 59715.
Sadly, Tom passed away on Monday, June 12th, 2017 of pneumonia. While he is no longer with us, his legacy in rod design will touch anglers for generations to come. Please visit our website at www.tommorganrodsmiths.com to check out our rods or reach out to info@tommorganrodsmiths.com with any questions.
Matt Barber
Owner – Tom Morgan Rodsmiths
tommorganrodsmiths.com
matt@morganrods.com
406-600-6015